The Five Star Blogathon is hosted by the Classic Film and TV Cafe, celebrating National Classic Movie Day on this day May 16, 2017. In keeping with the objective of the blogathon, I have selected five of my "favorite" movie stars. Even among classic era stars, this was an almost impossible task. After going around and around, eliminating one and then another, I decided I would make my choices based on a favorite performance. Even that was difficult. Five is just too small a number among too many great actors and so many memorable performances. But here they are.
AUDREY HEPBURN  This choice  is  probably not a surprise as Audrey Hepburn is one of the most popular and respected actors ever. She is both classic and perennially contemporary in her movie roles and personal style. As dressed by Givenchy she was a fashion icon almost from the beginning of her career. She was selected by French novelist Colette to play Gigi on stage and her career was immediately launched.  While she is great in everything she stars in, my favorite is Billy Wilder's Love in the Afternoon. She is co-starred with two veteran classic stars, Gary Cooper and Maurice Chevalier. While Cooper was too old to play her love interest ( and he personally acknowledged as much), this May-December, slowly-developing romance emphasized her character's innocence. Her performance perfectly balanced the character's enthusiastic pursuit of this rich playboy while depicting a restraint based on naivete and a humble background. The father she lived with, Maurice Chevalier, is a private investigator. Indeed, he is investigating some of the affairs Cooper's character is having. The film is a delight. It is the very definition of romantic-comedy as humor and wit infuse the story, yet romantic tragedy lurks in the balance.  The "Gypsy Band" adds to both humorous moments as well as playing the classic tune, "Fascination."  But Audrey's performance will melt your heart. I also love her in Roman Holiday, Funny Face, Breakfast at Tiffany's, and How to Steal a Million. Her status as a fashion icon is well known. I blogged about her relationship with Givenchy  in Audrey Hepburn and Givenchy.
JEAN ARTHUR  Jean Arthur started her film career in silent movies in 1923. She appeared in many low-budget movies and was eventually signed by Paramount, but never seemed to make headway. She was released by Paramount and went back to New New  for work on Broadway. After some success there she returned and was signed to Columbia, where she made a hit in John Ford's The Whole Town's Talking, with Edward G. Robinson.  She was then 34 years old.  Jean Arthur had a style all her own. Her voice was very distinctive, described as "squeaky" but sometimes "throaty." Her manner consistently came off as thoroughly genuine and earnest. She was perfect for Frank Capra, and indeed starred in three of his best films: Mr. Deeds Goes to Town;  You Can't Take it with You; and Mr Smith Goes to Washington. I loved her in Frank Borzage's History is Made at Night, a sublime romantic drama, where she played opposite Charles Boyer. They have a strong screen chemistry but their very opposite actor personas adds spice to this gem of a movie. Her performance that I selected, however, is in Frank Capra's classic Mr. Smith Goes to Washington, another of those great films from 1939. This is the story of the irrepressible homeboy turned Congressman played by Jimmy Stewart, trying to do good in the face of corruption and the reach of the rich and powerful (has nothing changed?). Jean Arthur plays Clarissa Saunders his assistant. At first she is jaded, but becomes enthusiastic as she works with Stewart as Jefferson Smith on a piece of legislation to build a boys camp in his state – only the intended location stands in the way of a bigger pork-barrel project. First his "mentor"and fellow senator turns against him – played excellently by Claude Rains – then the "bought for" newspaper and every other corrupt interest does. Only Jean Arthur stands behind him to give him strength, and a bunch of kids. The only thing left for him to do is a filibuster.  Time, and a surprisingly sage and sympathetic President of the Senate played by Harry Carey will also help. This film is one of the jewels of American cinema, and should be seen by everyone. Granted, Jimmy Stewart is the star, but the cast is outstanding and Jean Arthur played that ever-changing but ever-present supporting role to perfection.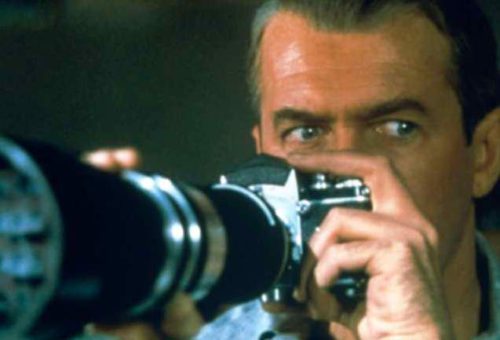 JIMMY STEWART  Jimmy Stewart was as well-loved and as thoroughly trusted an actor as there is ever likely to be. He embodied the all-American ideal, and in his long film career seemed to play the gamut of the American biographical canon. His own contradictions and occasional dark roles were all the more accepted because of this trust. As the American "Everyman," people could see in him their own faults and shortcomings, yet not feel disturbed or find therein anything sinister. He was "the incorruptible American patriot," a persona created and cemented by two Frank Capra films: Mr. Smith Goes to Town; and It's a Wonderful Life. These two films are jewels of American Cinema. And it's Jimmy Stewart's amazing acting abilities and his naturalistic style of playing film roles that makes it impossible to imagine anyone else playing these roles so well. 
One imagines that Jimmy Stewart was born and raised in a small town in Indiana, or on a ranch in Montana – basically a country boy arrived wide-eyed in the city. But he was actually born in the town of Indiana, Pennsylvania, and was a graduate of Princeton University like his father before him, a prosperous merchant. This should not detract from Jimmy's screen persona, though he acted on stage at the university and in New York, his acting style and sentiments seemed always to be naturalistic and genuine. He had joined the Ivy-League University Players acting troupe, where his friends (and roommates) included Josh Logan and Henry Fonda. They were also close to Margaret Sullavan, another member. Henry Fonda was married to Sullavan briefly – Jimmy Stewart carried a torch for her a long time. It was Hedda Hopper who got Jimmy a screen-test at MGM, where he landed a bit-part in The Murder Man, then moving up to play Jeanette MacDonald's wayward brother in Rose Marie. Henry Fonda by this time was already well established in Hollywood, and Jimmy once again roomed with him. One would have liked to be a fly on the wall when they double-dated with Ginger Rogers and Lucille Ball, two of the RKO gals.
With all of his great roles, whether in westerns or contemporary films, my favorite film of his (of many actually) is Vertigo. Although his guilt and lost-love obssessed character is largely unsympathetic, this Hitchcock masterpiece is endlessly fascinating to watch. I blogged about it at some length in my post Vertigo: Spiraling into Myth, Madness, and Movie History.  
GLORIA SWANSON  What more can be said about a film legend that started work at Essanay in 1914 when she was just 15, and was working with Charlie Chaplin by 1915?  She signed with Paramount in 1919 and worked with C.B DeMille on some of his biggest films of the silent era. She became famous internationally and was known for her wardrobe on screen and off. Long before the feuds of Joan Crawford and Norma Shearer or Joan Crawford and Betty Davis, Gloria Swanson and Pola Negri were famous rivals on the Paramount lot. She spent $10,000 a year on lingerie. She was friends with Rudolph Valentino, married a French Marquis, and had affairs with Joseph Kennedy and several of her directors. When she returned from her European trip school children threw flowers along her return path to the studio lot.  She was treated like royalty and led a fascinating life, but made mistakes with her career that led to failures and the loss of fortunes. Always indefatigable, her period of little film work in the late 1930s and 1940s led to activity with her own fashion business and the  promotion of vegetarianism. Her role in Sunset Blvd. is one of my all time favorites, the very definition of the tole of time and Hollywood madness on a  declining icon of the silver screen.
Gloria Swanson was not Billy Wilder's first choice for the starring role of a former silent film star in seclusion while in delusion about the possiblities about a comeback. Others from Greta Garbo to Mae West had been considered, and even Gloria's old rival Pola Negri. But it's hard to fathom anyone but Gloria Swanson in the role, and indeed, nothing jelled or even came close with the others. And her performance defines the genre of the delusional but still proud star ,exclaiming to her old director as they are about to take her away, "Just us, and the camers, and those wonderful people out there in the dark!" I still get goosebumps watching this scene. At a premiere screening for Paramount's stars, it was said that Barbara Stanwyck wept as she kissed in reverence the hem of Gloria Swanson's silver lame gown. I blogged at more length about this classic film at The Sun Never Sets on Sunset Blvd.
TYRONE POWER  Tyrone Power I've selected not for a single performance – not because I don't have a favorite but out of respect for his constant battle to avoid being typecast. An actor with his "matinee idol" looks was always expected to be the lover and the good guy. In the days of the swashbuckler film he and Errol Flynn cornered the market. In fact, as a former fencer, I've never seen a better sword fight than between Tyrone Power and Basil Rathbone in The Mark of Zorro. In the 1930s he was seamlessly playing historical figures in movies like Lloyds of London, Marie Antoinette, and Suez, with contemporary dashing roles in movies like Love is News and Cafe Metropole. 
But Tyrone Power came from four generations of actors and he didn't want a role based on his good looks or his ability to leap over tables with a sword. By 1940 his studio 20th Century-Fox finally let him take on the role of a compromised character (discounting Jesse James from the previous year), in Johnny Apollo. Here, Tyrone plays a privileged son turned racketeer, in a proto-film noir well worth watching and with a three-star performance by Tyrone Power. (See my blog post at: Johnny Apollo: The Tyrone Power Centennial Blogathon).
Not long after World War II started, in which Ty participated, he made some war movies  He played a more complicated and serious character in Razor's Edge in 1946, but then starred in that darkest of films noir, Nightmare Alley.  That role was so much against type and so disliked by his hard-core fans that Daryl Zanuck immediately put him in another swashbuckler: Captain from Castile. Today Nightmare Alley is considered a classic of film noir and Ty's role is praised. It would be another ten years before he had a serious role as a complex character, that in Witness for the Prosecution in 1957. But then he was back shooting Soloman and Sheba, where after a sword-fighting scene he died of a heart attack.  While his film legacy is diverse and notable, it was never fully realized.
These five actors are all favorites, and yet five more could easily have taken their place. I had thought of Barbara Stanwyck and Katharine Hepburn, and Fred Astaire or Gene Kelly. James Cagney is always fascinating and Cary Grant and Clark Gable can  fix my attention. I could watch Buster Keaton for hours and the same for Cyd Charisse and . But that's classic movies for you.