My Cousin Rachel is a dark, brooding, and twisted gothic story – the kind Daphne du Maurier was famous for. In the movie,  Olivia de Havilland gave an outstanding performance as Rachel. and Richard Burton made his bravura American film debut as the emotionally high strung Philip Ashley.
This blog post is part of the Olivia de Havilland Centenary Blogathon sponsored by Crystal at The Good old Days of Classic Hollywood and Phyllis of Phyllis Loves Classic Hollywood
The best-selling author Daphne du Maurier was so confident in the sale of the story to Hollywood that it was placed on the market in 1951 for $100,000 plus 5% of the world gross. This was considered an outrageous cost at the time, even if Rebecca had been a hit movie in 1940 and an Oscar-winner. It was 20th Century-Fox that bought the option for My Cousin Rachel, although for a flat $80,000. George Cukor was involved early-on as the potential director, with Vivien Leigh, Jennifer Jones, and even Greta Garbo considered in the role of Rachel. All of these possibilities folded as Nunally Johnson became both the producer and screenwriter, with Henry Koster as director along with the final cast. .
The movie begins during the 1830s. "My entire life had been spent on the Cornish coast of England," Richard Burton narrates and provides the voce over through many parts of the film. We see him first as the young boy Philip, orphaned, in the care of his much-loved cousin Ambrose. They are at a cross-roads, where Phillip stares up at a hanged man. "Death is the price for a murder," Ambrose explains to him. Waves crash on the rocky coast, a metaphor for the rough seas of life and a favorite gothic meme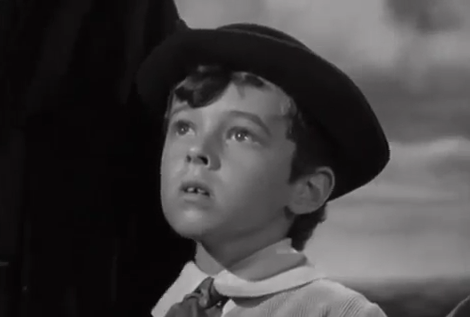 Philip grows up to be a young man in Ambrose's mansion, until one day Ambrose decides to travel to Italy, "to improve his health" he says, but he will return in the spring. Philip and his friend Louise (Audrey Dalton) are alarmed when he doesn't return, but soon a letter arrives saying he met a cousin, a half-Italian , half-English widow named Countess Rachel Sangalletti. This is followed by a letter stating they have married – but that Ambrose does not trust her – and subsequent letters stating that she is tormenting him and causing him maladies, and that he is to come quickly. Louise's father tells Philip that Ambrose's father had died from a brain tumor and had similar delusions, but Philip departs immediately nonetheless, only to arrive at the Italian residence to learn that Ambrose had died – and cousin Rachel had disappeared. He learns from a sevant the whereabouts of Ambrose's lawyer, a Rainaldi who insists that Ambrose died of a brain tumor and not from poisoning. Rainaldi further states that Philip will inherit everything, including the estate, from Ambrose, and Rachel will get nothing. Philip is distrustful nonetheless, and on visiting the headstone of Ambroses's grave site, he vows "to repay Rachel in pain and suffering."
After returning to Cornwall, one day cousin Rachel comes to visit. Louise and her father Nicholas, the executor of Ambrose's estate, says she is penniless and should- out of common courtesy – be put up at the estate. Philip does not greet her, but allows her to stay. When they finally meet he is beguiled by her beauty and charm, and mesmerized, confesses he had vowed to torment her as she had Ambrose.
Soon, the passion of his hatred turned to a passionate and mad love.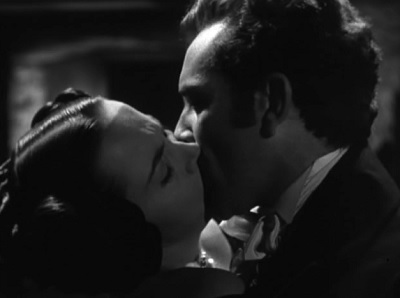 He is not yet 25 years old, at which point the terms of the Ambrose Ashley trust state he inherits the estate and all its possessions. Rachel must have known this. Did she come calling to catch Philip in her web? Was she guilty of poisoning Ambrose? We ride the roller-coaster  of Philip's emotions through his point of view, and try to read the Mona Lisa face of Olivia de Havilland as to Rachel's intentions.
Philip has been ensnared. First he asks Nicholas to award her 5000 pounds a year, nice sum or revenue from the estate. Next Philip demonstrates his mad love by giving to Rachel the family jewels as a Christmas present, a lavish necklace, which she wears at a dinner party. This gesture shocks Nicholas, who argues with Phiilp so that even Rachel hears, whereby she returns the necklace to him. Embarrassed, Philip only hardens his determination to pursue his love, convinced that her first acceptance of the jewels signified her love in return. Even when he is told that her bank account is overdrawn and she is sending money to Italy, he defends her.
And he will go even further, after turning 25, he legally conveys all the estate to her, jewels, property and all. But he finds that for Rachel, that does not mean that she intends to marry him. At a dinner, he cheerfully announces their engagement, but she denies to all.
Then, as Rainaldi visits Rachel, Philip becomes jealous, and mistrustful, and finally, his hate returns.
When his  rage becomes a physical outburst, Rachel shuns him thereafter, and he enters  into a delirious sickness lasting several days. He awakens with Rachel by his side, and it all seems like a bad dream, and in his mind he believes that she had married him.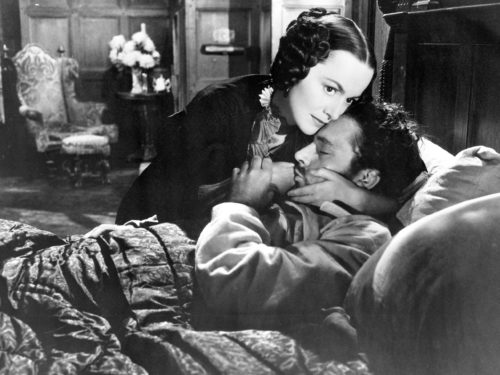 As Philip recovers he learns from his gardener that Rachel is planning a trip to Italy. He confronts her about why she was leaving, and learns from her that they were not married. He notices that she has a letter from Rainaldi, postmarked from Plymouth, where she had in fact just met him.  Later, with Louise, he breaks into her chest of drawers to find the letter, which only contains poisonous seeds. He now suspects once more that she killed Ambrose and that she had caused his own illness.
Was Rachel guilty of murder? Is Philip himself paranoid and delusional, or just mad with jealousy? I will not give away the ending, ambiguous as it is, not just because it spoils the ending of the story, but because this would also taint the viewers image of Philip or Rachel throughout the film. Both Olivia de Havilland and Richard Burton give masterful performances. Ms. Havilland gives the perfect inscrutable  performance, not overly manipulative, or stoic, but honestly conveying the appropriate emotion for the moment. As such she can be tender, caring, and sympathetic, or determined, selfish and cold.
The frequently dark, gothic setting of the film, amplified by the cinematography of Joseph La Shelle, with art direction by Lyle Wheeler and John De Cuir, gives a Film Noir feel to the work, which a change of costumes and décor could have thoroughly accomplished. Screenwriter Nunnally Johnson had previously written Woman in the Window and The Dark Mirror, the later another Olivia de Havilland vehicle. The dramatic film score by Franz Waxman (The Bride of Frankenstein, Sunset Blvd) provides plenty of mood and all the appropriate clues as to what type of drama is about to unfold. The costume design by Dorothy Jeakins, under house designer Charles Le Maire at Fox, did an excellent job of designing the women's costumes within an 1830s silhouette.  Richard Burton was nominated for Best Supporting Actor – and odd nomination – but Olivia de Havilland was considered the lead actor. The film was also considered, in the then Black & White category, for Best Cinematography, Best Costume, and Best Art Direction. Its only award was a Golden Globe for Best Newcomer for Richard Burton.
Happy 100th birthday Olivia de Havilland,  a National Treasure, nay an International Treasure.